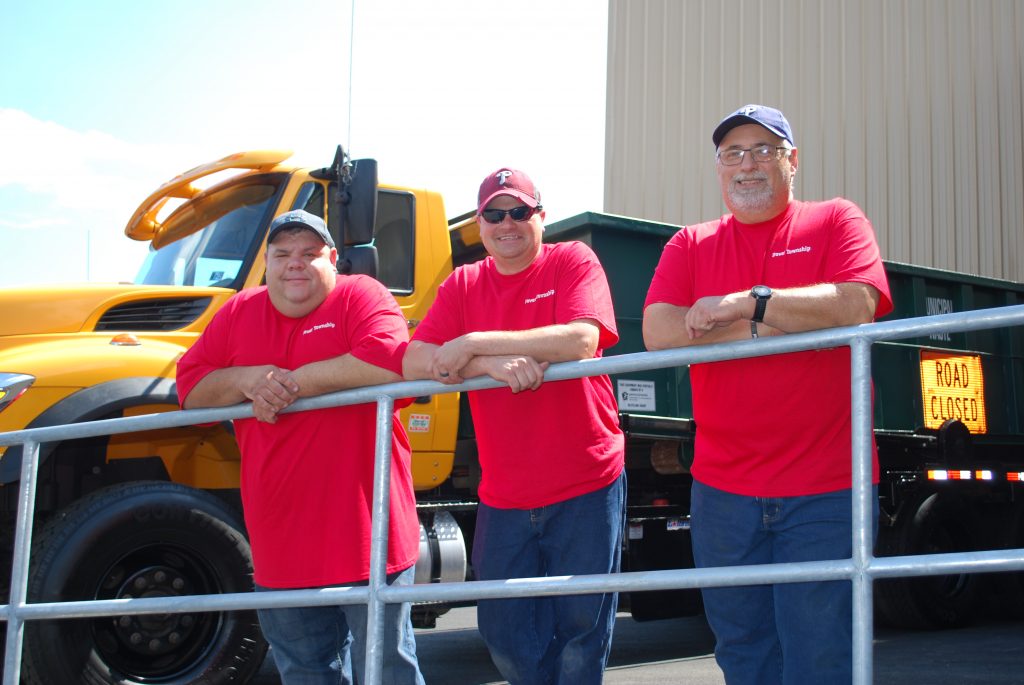 Dover Townships sanitary sewer system consist of 75 miles of sewer collector lines, ranging from 4 inches to 10 inches. There is also an additional 12 miles of interceptor lines, ranging from 8 inches to 42 inches. The sanitary sewer system also consists of 2,115 manholes that allow access to our lines. Please click the image below for a full-size PDF map (ANSI D – 34″ x 22″):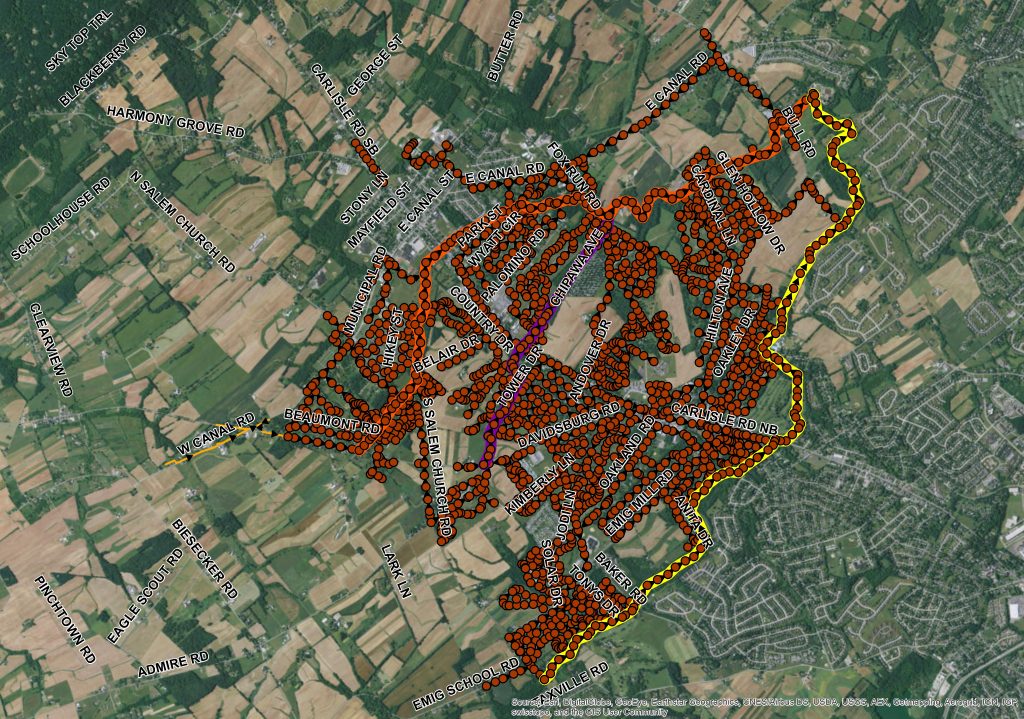 Due to the sensitive nature of public utilities, no interactive sewer system map will be provided
Dover Township's Sewer Department has four (3) full time licensed employees. They are responsible for daily maintenance of all sanitary sewer lines and manholes (flushing/cleaning, televising, inspecting, smoke testing). They also maintain all of the townships right-of-ways such as mowing and tree trimming. The sewer crew is also responsible for marking routine PA ONE CALLS, and any emergency PA ONE CALLS whether they be during or after normal business hours.
Dover Township's Sewer Department has the following equipment/vehicles to perform their daily tasks:
2020 Ford F-550 TV truck (contains the CUES K2 camera and GraniteNet Software)
2012 Chevrolet Silverrado 2500 (various hand tools and supplies)
2009 Ford F-350 Crew Cad Utility Bed (various tools and supplies)
2003 Sterling Vactor 2100 (cleans sewer lines…see video below)
2015 John Deere 6105M (boom mower and pull behind flail mower)
Polaris ATV (used to navigate muddy or wet Right-of-Ways)
Various pumps, generators, and hand tools
---
More Sanitary Sewer Information: