Dover Township public works staff has been inspecting stormwater Best Management Practices (BMPs) throughout the urbanized areas of the Township. Our National Pollutant Discharge Elimination System (NPDES) https://www.epa.gov/npdes permit requires the Township to inspect BMPs to confirm that they are functioning properly to collect sediment and contaminants from entering the waterways of the Commonwealth.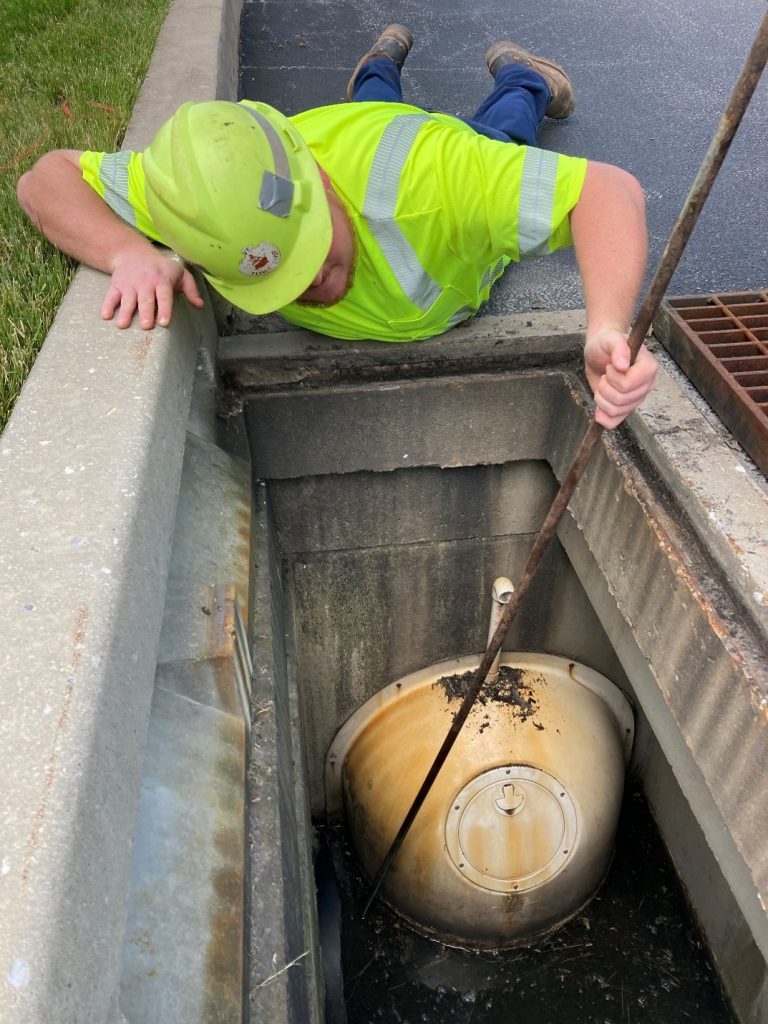 In this photo we are measuring the depth of the accumulated sediment within a sumped inlet at a local business. These SNOUTS are designed to skim off floatable debris and free oils, allowing heavy particles to sink into the sump of the inlet. In some locations, a BIO-SKIRT increases hydrocarbon capture. Property owners and Homeowner Associations (HOAs) are required to maintain these BMPs to control water pollution from leaving their site and draining to the Chesapeake Bay.
Some BMPs are located underground whereas some are visible to the public.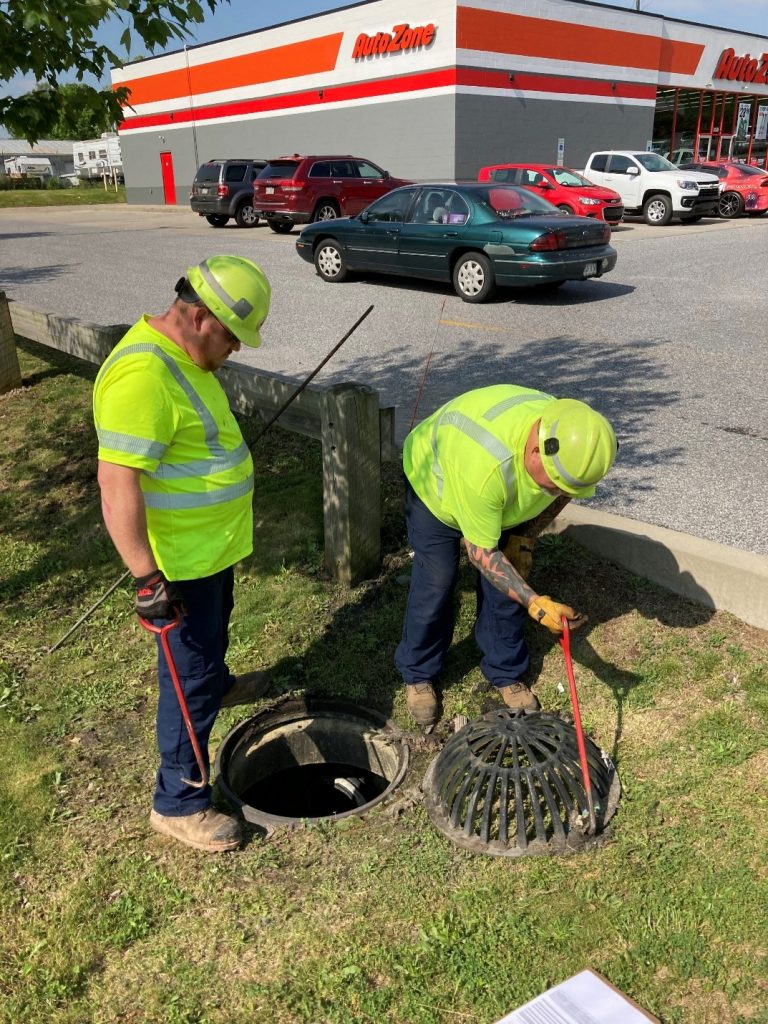 The Township is required to complete inspection reports on our own infrastructure in addition to private BMPs and prepare an annual report to DEP each year.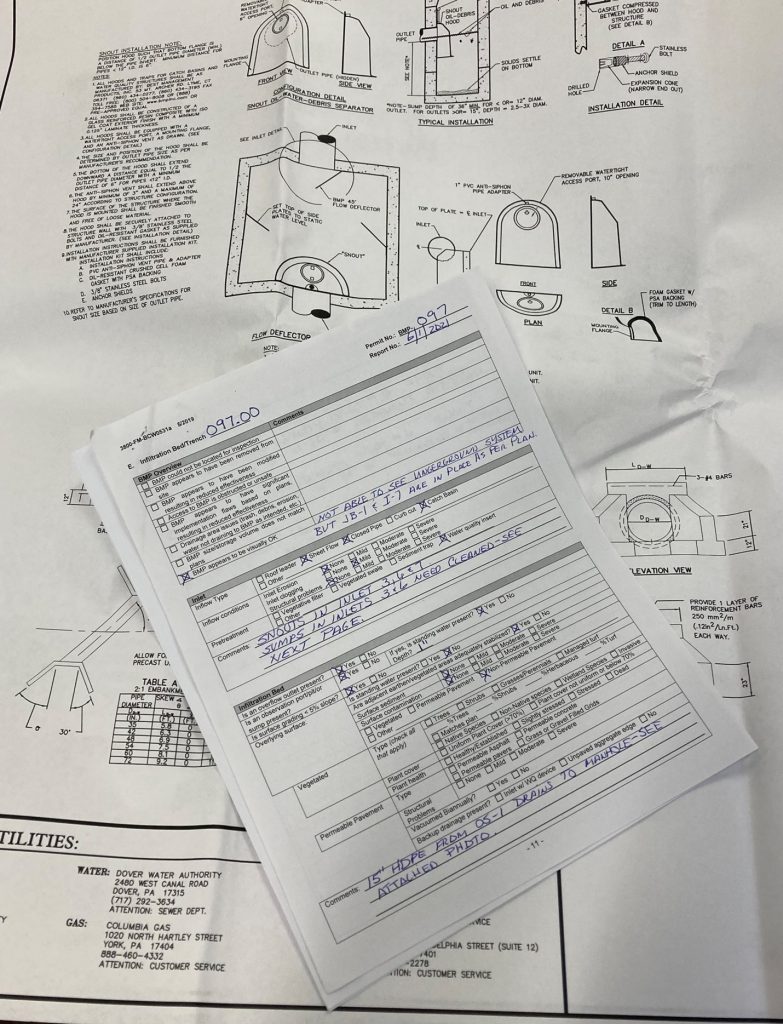 In addition to property owners, contractors working for the Township are also responsible to ensure that construction site runoff is not affecting the waterways of the Commonwealth. This photo is from a bridge replacement project and the stream is temporarily pumped around the construction site to eliminate any construction sediment from getting into the waterways.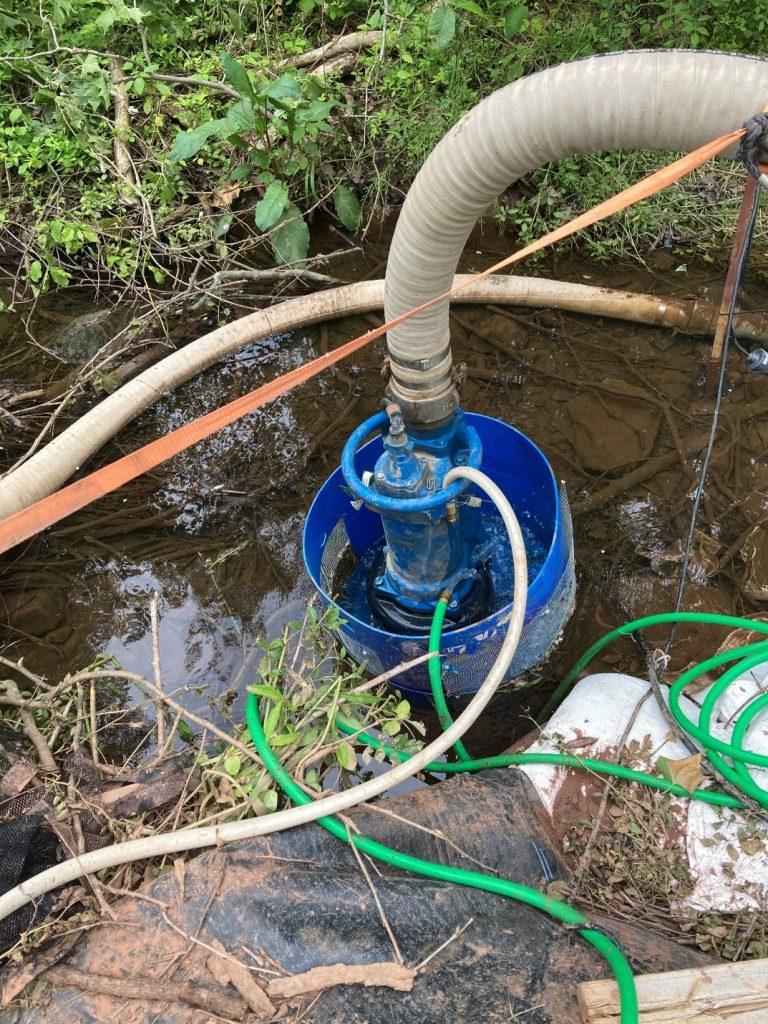 During construction projects the York County Conservation District assists the Township in reviewing construction plans and field operations to control erosion and sedimentation. For more information, please visit our MS4 and Watershed Management website https://www.dovertownship.org/departments/public-works/ms4/