YOUTH SPORTS
Dover Area Aquatic Club – DAAC offers a variety of aquatic opportunities at the Dover Aquatic Center located at the Dover Area Intermediate School campus for Dover residents.  Programs include a competitive age group swimming team, swimming lessons for all ages and abilities, recreational swimming and lap swimming times, as well as, pool rentals for birthday parties.  Please visit DAAC's website at www.swimdover.org for complete information for all programs.
Dover Eagles Youth Football – dyfaeagles.com
Dover Little Leauge and Softball (formerly Dover Area Athletic Association) –   Spring Registration is December 1st – January 31st.  Any questions can be directed to:  DoverBaseballSoftball@gmail.com.  Please visit our website for more information –  www.doverathletics.com
Dover United Soccer Club – For more information, please visit www.leaguelineup.com/welcome.asp?url=doverareasoccer.
Dover Youth Basketball Association – For more information, our website is www.leaguelineup.com/doveryouthbasketball.
Dover Youth Lacrosse –  Dover Youth Lacrosse is a non-profit organization that was found in 2009.  We strive to provide a learning environment at all levels of play for the youth (both boys and girls) of our Dover Community interested in the great sport of lacrosse.  www.doverlax.com
Dover Youth Wrestling – www.freeteams.com/doveryouthwrestling
Tri-Town Football – www.tritownboysclub.org 
COMMUNITY ORGANIZATIONS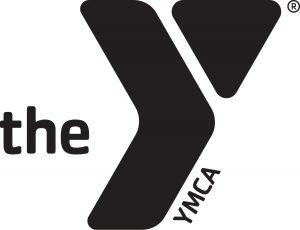 Bob Hoffman Dover Branch YMCA
The Bob Hoffman YMCA offers a variety of programs for all ages.  Scholarships are available for programs and memberships.  Visit our website at www.yorkcoymca.org or like the Bob Hoffman Dover Branch YMCA on Facebook.
7th/8th Grade Dance:  The Bob Hoffman-Dover YMCA is hosting a dance Friday, Feb. 9 from 6:30-8:30PM.  The event will include music provided by a professional DJ and a pick-up dodgeball tournament.  Teams will be formed at the beginning of the event and a tournament will follow. Friends can request to be on the same team. Not mandatory to play. Those attending are encouraged to stop by or call the Dover YMCA in advance to reserve your spot and be entered for a door prize.  Those not registered in advance are not guaranteed entrance at the door.  $5 fee for those which are not members of the YMCA.
After School Program:  In collaboration with the Dover Twp. Recreation Dept., the Bob Hoffman-Dover YMCA is offering an Intermediate School After School Program at the log cabin building beginning Feb. 20.  Activities include games, sports, art, help with homework, and more.  Stop by the school office to pick-up paperwork to take home to parents.
Bob Hoffman YMCA Kids Clubs currently has limited availability for before and after school care in the following elementary schools for the current (17-18) year: Dover, Leib, Weigelstown, and North Salem. Please contact Heather Lehman at hlehman@yorkcoymca.org or by phone at 717-292-5622 x. 35 for enrollment information.  Limited spaces are also available in our Preschool for ages 2-5.  Contact Julie Wise at jwise@yorkcoymca.org or by phone at 717-292-5622 x.29.  Registration and information for the upcoming 2018-2019 school year will be available in January.  Scholarships are available to those who qualify.
The Mother and Daughter Princess Tea is slated for Sunday, March 11, 2017 from 2-4 PM. Tickets are available now. Don't miss out on this upcoming magical experience.