YOUTH SPORTS
Dover Area Aquatic Club – DAAC offers a variety of aquatic opportunities at the Dover Aquatic Center located at the Dover Area Intermediate School campus for Dover residents.  Programs include a competitive age group swimming team, swimming lessons for all ages and abilities, recreational swimming and lap swimming times, as well as, pool rentals for birthday parties.  Please visit DAAC's website at www.swimdover.org for complete information for all programs.
Dover Eagles Youth Football – dyfaeagles.com
Dover Area Little Leauge and Softball (formerly Dover Area Athletic Association) –   Any questions can be directed to:  DoverBaseballSoftball@gmail.com.  Please visit our website for more information –  www.doverathletics.com
Dover United Soccer Club – For more information, please visit www.leaguelineup.com/welcome.asp?url=doverareasoccer.
Dover Youth Basketball Association – For more information, our website is www.leaguelineup.com/doveryouthbasketball.
Dover Youth Lacrosse –  Dover Youth Lacrosse is a non-profit organization that was found in 2009.  We strive to provide a learning environment at all levels of play for the youth (both boys and girls) of our Dover Community interested in the great sport of lacrosse.  www.doverlax.com
Dover Youth Wrestling – www.freeteams.com/doveryouthwrestling
COMMUNITY ORGANIZATIONS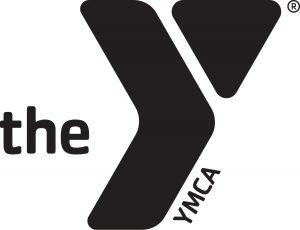 Bob Hoffman Dover Branch YMCA
The Bob Hoffman YMCA offers a variety of programs for all ages.  Scholarships are available for programs and memberships.  Visit our website at www.yorkcoymca.org or like the Bob Hoffman Dover Branch YMCA on Facebook.
As a branch of the YMCA of York & York County, the Dover/Bob Hoffman YMCA provides a holistic range of services intended to better the health & wellbeing of the Dover community. Upcoming programs, to begin in early January or soon after, for youth and teens, include an indoor soccer league, t-ball league,5th/6th grade night out-dodgeball tournament, dance classes, dodgeball, volleyball, nerftag, taekwondo, half-day preschool, school age childcare, and more. For the adults, group exercise classes, pick-up dodgeball and volleyball are held each week with a co-ed adult volleyball league to begin January 17. All programs are open to members and non-members. For more information, visit www.yorkcoymca.org or call 717-292-5622 for details on programs, membership, and financial assistance.
TRAILS AND TAILS – Please visit this website for more information –  http://www.yorkcoymca.org/events/trailsandtails/
T-BALL LEAGUE
For beginners and experienced players.  Participants will learn and enhance their baseball/softball skills including throwing, fielding, hitting and more through instruction, practices and games, all held on Saturday mornings.  Youth who are ready to advance past hitting off the tee, will gain "soft-pitch" from the staff and coaches.  Teams formed the first Saturday with all games at the Dover YMCA Branch against one another.
April 27-June 8
Ages 4-5, 9-10am
Ages 6-8, 10-11am
Fees:  $33 Member  $66 Non-Member
*Times subject to change after first week.
5TH/6TH GRADE NIGHT OUT
Calling all 5th and 6th graders! Enjoy an evening of dodge ball, music, and socializing with friends at the Y. Teams will be formed at the beginning of the event and a tournament will follow. Friends can request to be on the same team.
2nd Friday of the month  – 6:30-8:30 p.m.
April 12, and May 10
Fees: $2-YMCA Member $5–Non Member
CREATIVE DANCE 
Learn basic pre-ballet movement to simple choreography. Students will end the session with a dance recital (minimal fee for costume). Proper dance attire (ballet shoes, a leotard and tights) required.
Wednesdays, March 27-May 29
Ages 5-8 5:15-6:00 PM
Ages 3-4 6-6:45 PM
Ages 9-12 6:45-7:45 PM
Session Fee:
$50 Member  $100 Non-Member
MODERN DANCE
This class is an advancement up one level from "creative dance".  Participants will be excelling from basic ballet moved to modern dance, which is a little more advanced.  Recommended for those which have previously attended a "creative dance" class or have some dance experience.
Wednesdays, March 27-May 29
Ages 6-10, 6-6:45pm
$50 Member  $100 Non-Member
BEGINNERS HIP HOP DANCE CLASS
A fun and upbeat introduction to hip hop, also known as street dance. Participants will learn the basic moves to hip hop as well as coordination, fun combinations, and freestyle movement for the opportunity to develop their own sense of style.
Wednesdays, March 20-May 8
Ages 7-12, 6:50-7:35pm
$33 Member $66/Non-Member
NEW! NERF TAG
This exciting game is focused on participants working together to capture the flag on the other teams side of the gym while playing with nerf guns. Each participant must bring their own equipment including safety glasses, ammo (bring a lot), and nerf gun. Make sure to label all equipment.
Saturday's, March 23-May 18
Ages 6-11, 12:15 PM – 1:15 PM
$33/Member $66/Non-Member
GIRLS INTRUMURAL VOLLEYBALL
Ages 8-10 *Program for ages 11-15 offered at the York Branch*
This fun program will teach participants fundamental volleyball skills through instruction, drills, and practice.
Thursdays: April 11-May 30, 5:45-6:45PM
$33/session-YMCA Member $66/session-Non member
YOUNG TIGERS TAEKWONDO
Age 4 & 5
Class held on Monday's beginning in January, 5:30-6:15PM
Young Tigers is a fun program for the little kids. This program is a stepping stone to our Safe Kids / Olympic Tae Kwon Do program for older kids and adults. Kids learn fun kicks and exercises that develop balance, coordination, strong minds and strong bodies. Young Tigers can lead to Safe Kids and a Black Belt in Tae Kwon Do from the World Tae Kwon Do Federation in Seoul S. Korea. All classes taught by advanced Black Belt Instructors. Registration fee is $15 for a 12 week session. Class drop in fee is $5 per week. No new sign ups after the 3rd class.
SAFE KIDS TAEKWONDO
Ages 6 – Adult
Class held on Tuesday's beginning in January, 6:00-7:00 PM
Earn your internationally certified Black Belt through the World Tae Kwon Do Federation in Seoul S. Korea, while you learn about safety awareness and self-defense. The Safe Kids program also builds ones confidence and self-esteem. These classes are great for kids, adults and families. All classes taught by advanced Black Belt Instructors. Registration fee is $15 for a 12 week session. Class drop in fee is $5 per week. No new sign ups after the 3rd class.
ADULT SPORTS
DODGEBALL AND VOLLEYBALL PICK-UP GAMES
Remember how much fun you had playing as a kid? Well now you can relive your glory days by joining our pick-up games. All games are played in a fun, friendly, non-competitive environment.
Tuesdays – 7:15 PM – Dodgeball
Thursdays – 7 PM – Volleyball
Fee: FREE/YM
$5/NM
*For all programs, please register no later than three business days prior to the start of the program.
Dover Library – https://www.yorklibraries.org/dover/