By Stephen Miller -Ag Resource Conservation Specialist
The Conservation Excellence Grant (CEG) Program is a new state-funded program with the purpose of providing financial and technical assistance for the implementation of best management practices (BMPs) on agricultural operations. Cover crops are one of the many BMPs that are eligible for funding through the CEG Program. CEG is intended to provide incentives for the use of cover crops by farmers who are new to the practice, or to provide incentives for the use of cover crops on fields where they have not been planted in the past. Cover crops provide a variety of benefits to a farm, and they can pay for themselves over time by reducing input costs and improving soil health. But, the upfront cost to get started planting cover crops can deter some farmers from utilizing them.
CEG Program flat-payment rates for cover crops are $30 per acre for single species and $40 per acre for multi-species mixes with a 200 acre per year cap per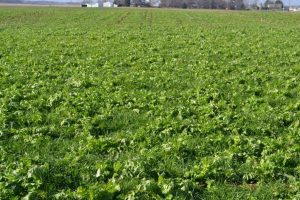 participant. Only fields with no past history of cover crops are eligible for single species payments. Fields with a history of single species cover crop use are still eligible for funding for multi-species mixes. Applicants can apply for one or two years of cover crop funding on one Program application. CEG Program applications must be approved before the cover crops are planted. Cover crops must be planted by November 1 and not terminated before March 15 (except for species that winter-kill in freezing temperatures). Cover crops funded through the CEG program cannot be harvested for forage or grain. For fall 2020 cover crop funding, Program applications should be submitted to the York County Conservation District by October 16. Other guidelines and specifications apply.
CEG Program applications are available now from the York County Conservation District (see website or contact the District). Applicants can also find more details on eligibility, priority projects, and program guidelines and requirements for program participants on the York
County Conservation District website at yorkccd.org. For more information or for help completing an application, feel free to contact Mark Flaharty (mflaharty@yorkccd.org) or Stephen Miller (smiller@yorkccd.org) by email or call the York County Conservation District at (717) 840-7430.