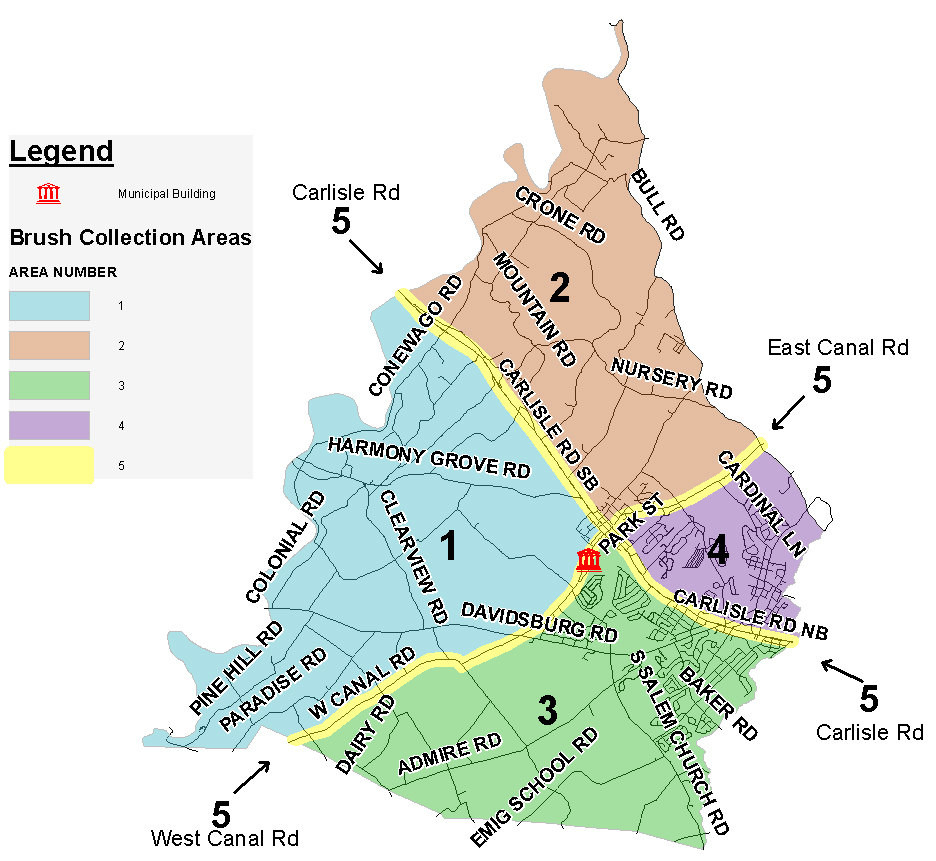 Place your brush along the public (township or state) road before 7 A.M. on the date for your area of the township.
Brush should be within 5 feet of the curb or edge of road.
If the ground is soft or wet, we cannot reach the brush without causing damage to your property.
Length of the brush should be less than 8' long and 8″ in diameter.
Avoid placing brush behind, near, or around obstacles such as poles, mailboxes, etc.
Do not park in front of or on top of brush pile.
Stumps will not be collected.
AREA 1 – April 17, 2017
AREA 2 – April 24, 2017
AREA 3 – May 1, 2017
AREA 4 – May 8, 2017
AREA 5 (Canal & Carlisle Roads) – May 15, 2017